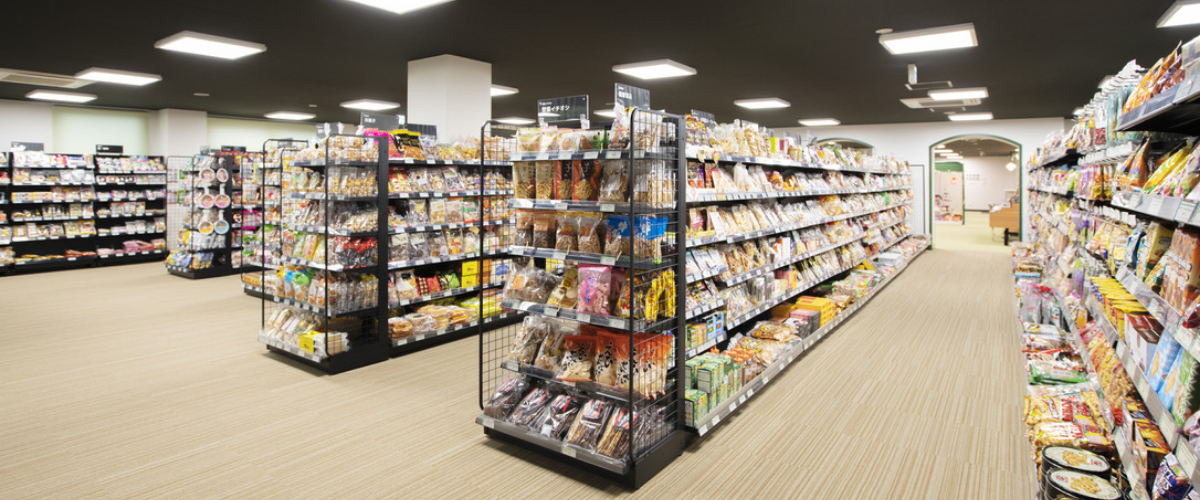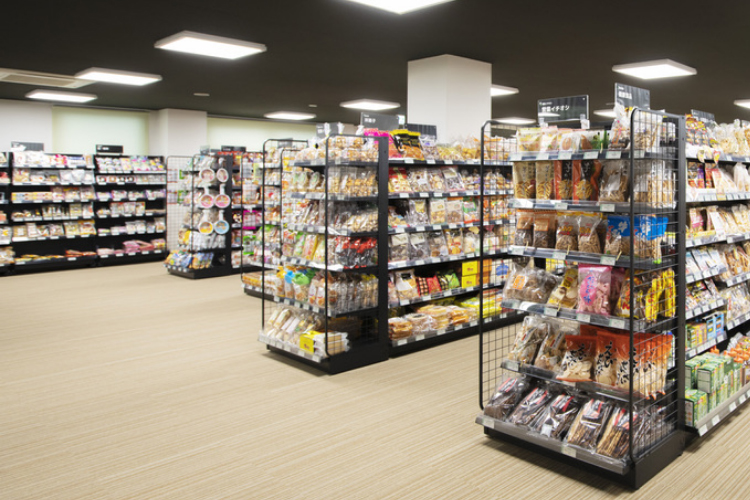 Showroom
The Sweets Library becomes a place for business exchange
Every year, there are too many new products to count in the world of sweets. What kind of sweet will sell a lot next? What sort of packaging will draw attention? The Miyata Sweets Library is a place where you can find answers to questions about sweets trends. On the 4th floor of the Miyata headquarters is one floor of open space featuring more than 3,500 Miyata items separated and displayed by category. It's a permanent sweets showroom. Clients and retailers often visit here when they come to the headquarters. Customers come to check the specifications and packaging of products from other companies and compare them with our products. There are many ways to use the library. They don't just look at the products either. They can hold them and sample them as well. Positioned as the Sweets Library, the space becomes a place for exchanges among people in the sweets business. We hope it gives other manufacturers hints on product development and inspires companies to collaborate.

Access
How to visit our company

●For those arriving by bus
Shin Keisei bus/No. 2 bus stand at the east exit of Matsudo Station, 1-minute walk from "With-Town-mae" stop
●For those arriving by train
Shin Keisei Rail Line/12-minute walk from either "Kamihongo Station" or "Matsudo Shinden Station", or a 15-minute walk from "Minoridai Station"
●For those arriving from Higashi Matsudo Station
Shin Kei-sei bus/No. 4 bus stand at Higashi Matsudo Station, 7-minute walk from "Nyoraido-mae" stop
●For those coming by car
Car/Expressway No. 6 heading toward Tokyo → Turn right at "Nanasewari Intersection" → Prefectural Road Route Matsudo-Kamagaya Line, turn right at "entrance to Kogyo Danchi"
Contact
Please feel free to contact us by phone or email.