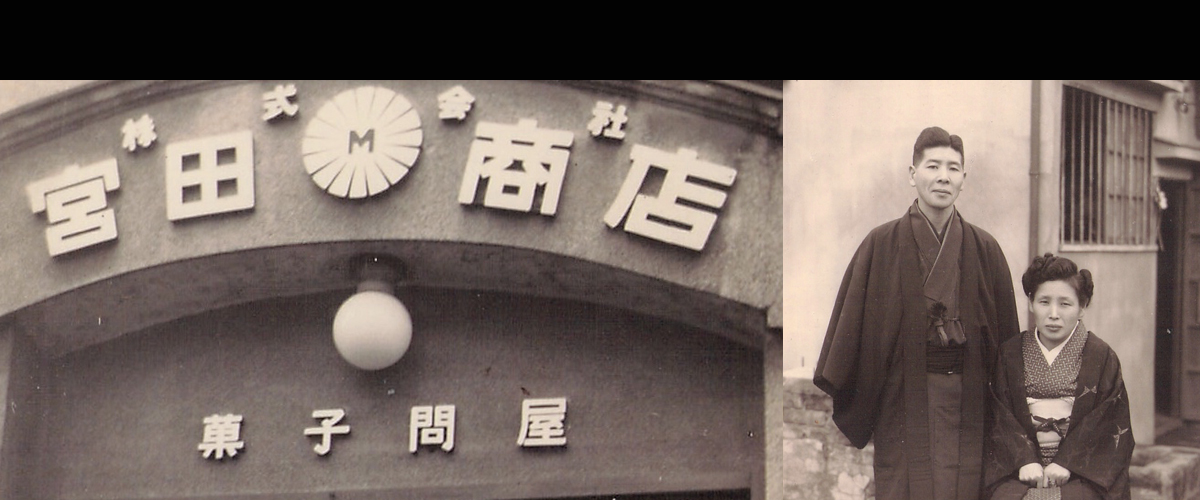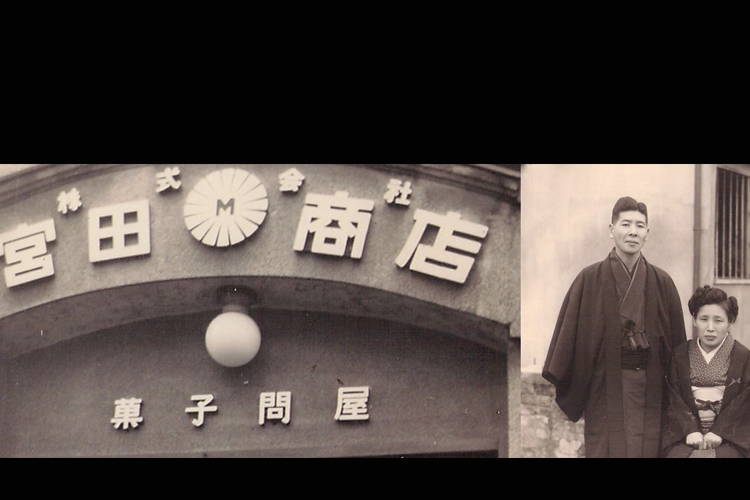 Company Information
Company History of Miyata Co., Ltd.
1931
Keiichiro Miyata established a sole proprietorship in Kinshi-cho district in Tokyo (present-day Kinshi).
1955
He established Miyata Shoten KK and assumed the role of chief executive officer. Capitalization of 4.5 million yen.
1964
Keiichiro Miyata became the company's executive chairman.
Yoshiharu Miyata became the chief executive officer.
1970
Trade name changed to Miyata Co., Ltd.
1971
Had a breakthrough as a wholesaler of nonreturnable products under "Mama Kore!!" (private brands for moms).
1980
Capitalization increased to 18 million yen.
1981
Started selling Mama brand, "Okashiyasan Dori (Sweets Street)"
Moved office to Kahei, Adachi-ku, Tokyo.
1983
Osamu Miyata becomes chief executive officer.
1986
Started selling "Honmono no Aji (Authentic Taste)" and "Kenko wa Shizen to Tomodachi (Health is Nature's Friend)".
1993
Nagoya Distribution Center opened.
1994
Planning & Development Office (current Planning & Development Department) started
Began regular hiring of new graduates.
1995
Extension of headquarters distribution center (Kahei, Adachi-ku).
1996
Acquired 4,250 square meters of land in Matsudo, Chiba Prefecture, for new headquarters
Second Sales Division established (targeting supermarkets, department stores).
May 1997
New headquarters (with adjoining distribution center) completed in Matsudo City.
1998
New "Honmono no Aji" series became a big hit
Started selling "The Wagashi" products
Started selling "Ajisai Dori" products again.
1999
Started selling "Oishii Teian" products again.
November, 1999
Started using new sales management system.
2002
Started selling "L'Atelier" products
Renewal of "Shin Oishii Teian" products.
2003
Renewal of "New Oishii Teian" products
Started selling "Takumi no Mai" products
Started selling "Furusato Dagashi" products
Osaka Distribution Center opened.
2004
Started selling "Furusato Tsumeawase" products
Started selling "Furusato Dagashi" products again
Sendai Distribution Center opened.
2005
Started handling imported confectionery products
Established Sweetbox Co., Ltd. for importing confectionery products.
2006
Established Kashi Kurodou Co., Ltd. (capitalized at 10 million yen) through joint venture with Tokyo Karinto Co., Ltd.
September, 2006
Osaka sales office opened
Annual sales reached 16 billion yen.
February, 2007
Saisho Distribution Center opened (Odawara City, Kanagawa Prefecture).
July, 2007
Fukushima Distribution Center opened.
2008
Established Kinshido Co., Ltd. for handling half-dry Japanese sweets.
April 2009
Fukushima sales office (Fukushima City) opened.
2010
In April, established Happy Pocket Co., Ltd. to import confectionery goods.
August, 2010
Kyushu Distribution Center opened (Yame-gun).
April 2011
Hokkaido Distribution Center opened (Ishikari City).
July, 2011
Kanto Distribution Center opened (Joso City).
November, 2011
Okinawa Distribution Center opened. (Urasoe City).
December, 2011
Kanto Factory opened (Joso City).
July, 2018
Toyohashi Laboratory opened.
March, 2021
Janzen Tai was appointed as CEO.